Publisher to Produce Tactile, Multisensory Children's Books to Make Reading Accessible
November 06, 2019
Creating children's books that could be read and enjoyed by youngsters of all capabilities was the simple aim of James Chong Kwok-tung.
So, with visually impaired children in mind, he set out to produce a picture book series that encouraged reading through more than just visual words.
His company Rolling Books is now in the early stages of producing more tactile, multisensory books that include audio and physical elements to help children of all capabilities follow and enjoy storylines.
Chong's project was chosen to receive HK$800,000 from Chinese University's NGO Leadership programme after winning a pitching day in September. It was also named a beneficiary of Operation Santa Claus, the year-end fundraising campaign, jointly organised by the South China Morning Post and public broadcaster RTHK, that helps a variety of causes each year.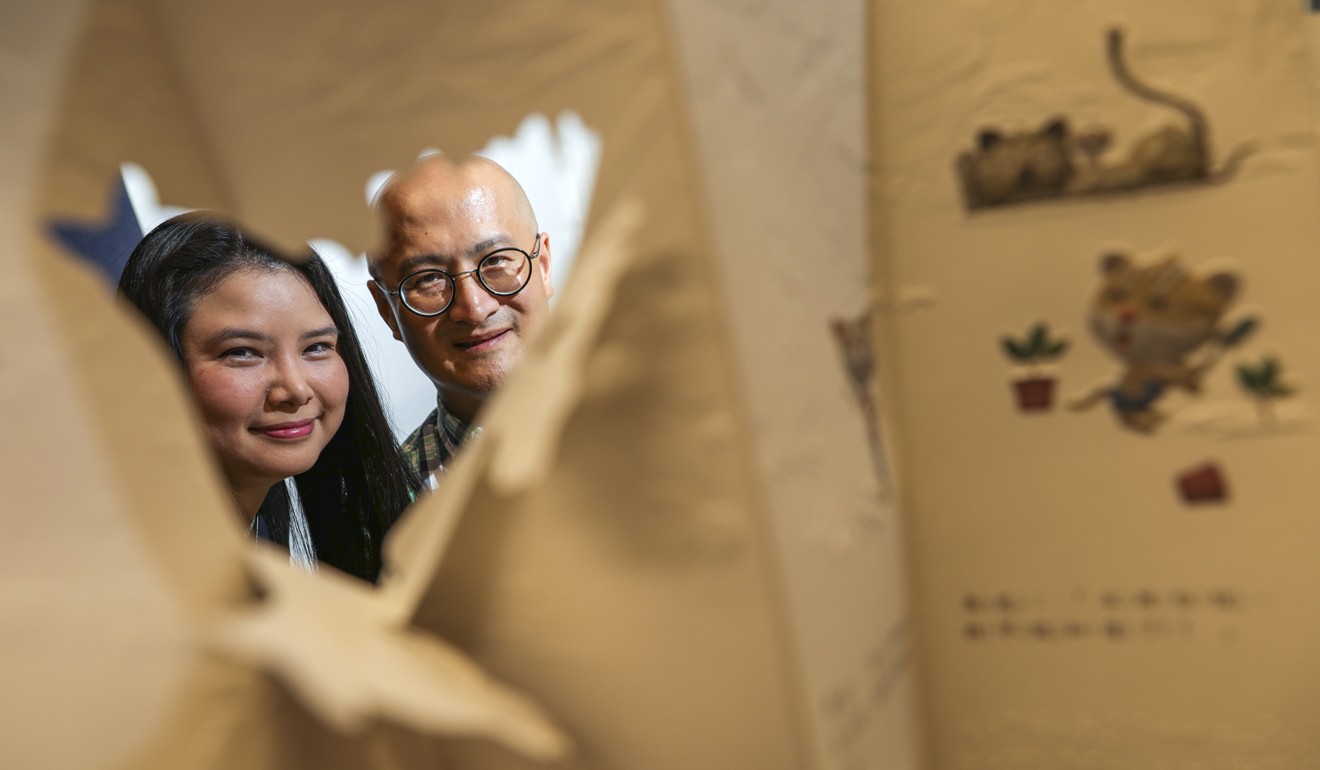 Rolling Books founder James Chong Kwok-Tung and Dawning Leung. Photo: May Tse
Share:

"We want to show them that these multi-featured picture books can work well and help many people in need," Chong said.
But it was not just children with visual difficulties that Chong imagined the touch-and-feel playbooks to help.
"Sighted audiences – while thinking of how children with special education needs use their other senses to enjoy these books – may realise the difficulties those children face and develop empathy for their situation," he said.
Chong has been busy building a team of authors, editors and illustrators to bring his project to life.
Dr Dawning Leung Hoi-ching, who trains audio describers to serve blind and partially sighted people at Audio Description Association (Hong Kong), is one of those working with Chong to add sound clips to the books.
"We want to create picture books for all," she said, noting that the books will be designed for use by as many people as possible, not only those with impairments.
Chong said the funding support had incentivised his team to continue the creative experiment. However, he conceded that the production cost of tactile books with audio descriptions was high and it was unknown whether they would be well-received by the market.
But Chong said he hoped the project would inspire other mainstream book publishers.
"We share our goal with Operation Santa Claus in community work and want our work to benefit more people."
"Some copies will be given to schools, NGOs and underprivileged families for free," he said.
Source: South China Morning Post