South Korea: Seoul's Taxi Drivers with Hearing Impairment Aided by App
August 17, 2018
South Korea's capital Seoul has seen its first ever deaf taxi drivers take to the road this week, thanks to new software that's been launched to help reduce the local stigma of hiring hearing-impaired people, it's reported.
According to the Korean Times news website, two deaf taxi drivers began transporting passengers around the city this week, aided by software developed by the local Coactus start-up.
Describing how it works, the Yonhap News Agency says that dual tablets have been installed in the front and back seat of taxis, which is linked to the firm's "Goyohan Taxi" or "Silent Taxi" app.
The app includes voice-to-text conversion, and enables passengers to specify both destination and preferred drop-off point, as well as their payment method of choice.
It was developed by a group of students in the city, led by computer engineering graduate Song Min-pyo.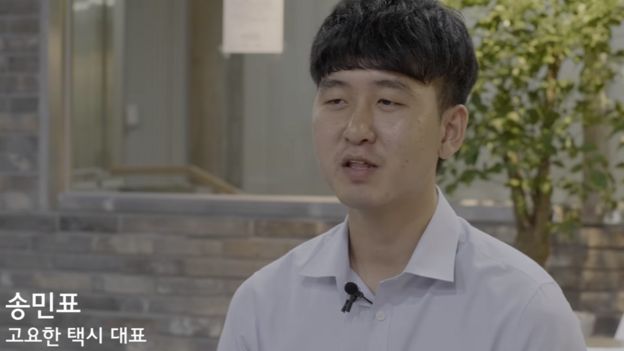 Image copyrightGOYOHAN TAXIImage captionCEO Song Min-pyo hopes the software will help break the stigma attached to hearing-impaired drivers in South Korea

"We wanted to provide deaf people with more job opportunities," Mr Song told the Korea Times.
"We knew Koreans would step out of a taxi the moment the driver tried to communicate with a notepad and a pen… so we developed this app."
You might also be interested in:
Mr Song says he was inspired by an initiative launched by taxi hire firm Uber in May 2015 to promote awareness of hearing-impairment, by adding special features to its app for its hard-of-hearing drivers.
Yonhap says that Coactus is hoping that more deaf drivers on the road will help break stigma across South Korea about hearing-impaired drivers.
Some 255,000 people have hearing impairments in South Korea, according to recent Ministry of Health and Welfare statistics.
Source: BBC