G3ict presents at ITU Accessible Americas V: Information and Communication Technologies for ALL
Start Date: November 28, 2018
End Date: November 30, 2018
Location: Montego Bay, Jamaica
Overview: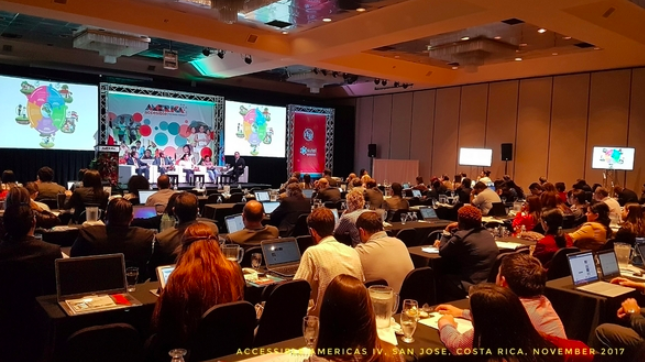 Accessible Americas IV, San Jose, Costa Rica, November 2017

Organized by the ITU and hosted by the Ministry of Science, Energy and Technology of Jamaica, the event aims to encourage Governments, industry, Academy and other stakeholders to promote ICT accessibility in order to create fair and equal opportunities for ALL citizens (Persons with Disabilities, Women and Girls, the Elderly, Indigenous and others that are still unserved) and support a regional development agenda by treating ICT accessibility as a cross-cutting development issue. Target Goal: Achieve equitable communications for everyone!

For more information, please visit the conference webpage.