NeuroAbilities Webinar - Exoskeleton Technologies: Advances in clinical and home use with global market influences
Date: March 25, 2021
Location: Online
Overview:

Event Timing: 1:00 P.M. - 2:00 P.M. ET (US and Canada)
Watch the webinar recording on YouTube.

Exoskeleton industry leaders, researchers, clinicians and users will discuss the advances in R&D, navigating product approval processes, barriers to delivery, clinical and home applications, and global market implications impacting the industry. Next steps to advance the technologies, remove barriers and improve affordability will be explored along with funding opportunities.

---
Moderator: Sandy Hanebrink, OTR/L, CLP, FAOTA, Executive Director, Touch the Future Inc.; promoter of the Walk2Walk Campaign
Panelists:
Michael McKinley, Co-founder and VP, SuitX
Amber Walter, PT, DPT, NCS, Clinical Science Manager, Board-Certified in Neurologic Physical Therapy, Sheltering Arms Institute
Geoff Hopkins, M.Ed. CTRS, Supervisor of Recreation Therapy & Creative Arts Therapy, James A. Haley Veterans' Hospital, PM&RS; Exoskeleton User
Marka Danielle Rodgers, Teacher, Advocate, and Mentor; Exoskeleton User
Event Conductor: Christopher M. Lee, Ph.D., IAAP Managing Director, Chief Learning Officer, G3ict

---
The webinar is part of NeuroAbilities, G3ict's newest dedicated program to explore the current state of assistive solutions based on advanced Neurotechnologies, Brain-Computer Interfaces (BCI) and Artificial Intelligence (AI) enabling persons with disabilities and older persons to better interact with their environment.
---
Speakers' Biographies: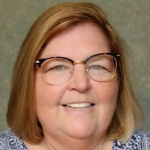 Sandy Hanebrink, OTR/L, CLP, FAOTA, is the Executive Director of Touch the Future, Inc. She is an occupational therapist who has developed a practice niche in advocacy, assistive technology, disability laws compliance by state and local governments, emergency preparedness and networking individuals with disabilities and service providers to the necessary resources and funding to achieve individual life goals. She works with both assistive technology and mainstream industries to development technology for improved independence and increased employment opportunities for disabled individuals. She has launched innovative fund-raising strategies to help eliminate barriers to accessing necessary technologies like On the Spot crowdfunding, Touch the Future grants and the Walk2Walk virtual events. Ms. Hanebrink currently serves on the American Occupational Therapy Association (AOTA) Diversity Equity & Inclusion Task Force, Co-Chairs the Multicultural Diversity and Inclusion Network in OT, is on Board of OT Leaders and Legacies Society and is a Founder/Chair of the Network of Occupational Therapy Practitioners with Disabilities and Supporters (NOTPD). She served as Strand Advisor for the Assistive Technology Industry Association (ATIA) for over ten years and facilitated the National Alliance Partnership of AOTA and ATIA. Ms. Hanebrink has also assisted the G3ict and IAAP with accessible event planning for the M-Enabling Summit and IAAP certification events. She has multiple presentations and publications at the local to international levels, including topics on effectively educating and employing individuals with disabilities, developing self-evaluation and transition plans, architectural accessibility, reasonable accommodations, disability laws, disabled sports and assistive technology. Ms. Hanebrink is a Paralympian, earning Gold, Silver and Bronze medals, American records, and World records for multiple sports. She has received many awards and recognitions for her work.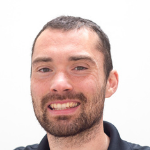 Michael McKinley is a Co-founder and Vice President of SuitX. Dr. McKinley's focus is on bringing new exoskeleton systems to market for Medical, Industrial, Recreational, and Military applications. He leads the design, development, and manufacturing of Medical, Industrial, Recreational, and Military exoskeleton technologies at SuitX. His work in this field has resulted in numerous patents and publications, as well as various awards and grants such as the UAE Robotics for Good Award, Edison Award, and Small Business Innovation Research Grants. Dr. McKinley is an inventor of the backX and PhoeniX systems.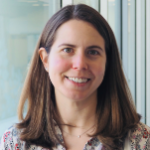 Amber Walter, PT, DPT, NCS, Clinical Science Manager, Board-Certified in Neurologic Physical Therapy, Sheltering Arms Institute.
Amber Walter has been a physical therapist since 2007 and currently holds the position of Clinical Science Manager at Sheltering Arms Institute where her primary responsibilities include oversight of knowledge translation and clinically-oriented research in a 114-bed freestanding inpatient rehabilitation hospital. She has extensive clinical and mentoring experience as a board-certified neurologic clinical specialist in both inpatient and outpatient settings at Sheltering Arms, and she received the Clinical Excellence Award in Neurologic Physical Therapy in 2018 from the Academy of Neurologic Physical Therapy. Amber's research experience is significant for coordination of two clinical trials at Sheltering Arms to investigate rehabilitation with exoskeletons for persons with spinal cord injuries and stroke. She recently participated in article review for an Academy of Neurologic Physical Therapy Clinical Practice Guideline on locomotion. In a previous position as knowledge broker, Amber implemented a clinical practice guideline for use of advanced technology for gait recovery and led others in strategies to improve evidence-based practice. She has presented at the state, national, and international levels on rehabilitation outcome measurement, clinical practice guideline implementation, advanced rehabilitation technology, and knowledge translation. She enjoys advocacy for the profession of physical therapy and previously served as the State Legislative Chair for the Virginia Physical Therapy Association. She holds a bachelor's degree in psychology from Virginia Commonwealth University, and she graduated with a Doctorate in Physical Therapy from Old Dominion University.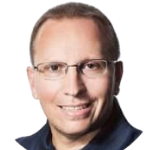 Geoff Hopkins, a former U.S. Army Specialist, has served Paralyzed Veterans for more than sixteen years, since shortly after a motorcycle accident paralyzed him. With a concentration in vocational rehabilitation and sports programs, Hopkins established the organization's Paralyzed Veterans of America Racing Team in 2009, and is still an active team participant. He currently oversees the recreational therapy program at the Tampa VA in Tampa, FL, where he lives with his wife and two young sons.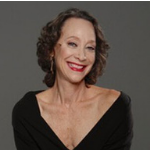 Marka Danielle Rodgers has been performing Classical and Modern Ballet, along with Dance for Musical Theatre since she was nine years old. Marka was raised and trained in Baltimore, MD at the Harriet Sauber Eisner Studio and The Baltimore Ballet. She also regularly performed with The Baltimore Actors Theater, Spotlighters Theater, The Vagabond Players and other local professional theater companies. After high school at the The Bryn Mawr School, Marka studied at the Boston Ballet School and was offered a full scholarship at The Boston Conservatory and then Alvin Ailey American Dance Theater, where she was invited into the Ailey's prestigious Ailey II Performance Company. In 1981, having been offered a job to teach Modern Ballet in Buenos Aires, Argentina, Marka took her work there for nearly 8 years, training dancers and actors, as well as performing in and choreographing for Concert Dance, numerous International Musical Theater Productions, Television and Movies. Upon returning to the United States, in order to have Health Insurance, Marka became a Firefighter and EMT, working for The James Island Fire Department and Charleston County EMS, in her mind, a new kind of performance art. Always the dancer and teacher, she also renewed her studies in anatomy, physiology, kinesiology and pedagogy, in order to train dancers and non-dancers alike to be HEALTHIER of body and mind. She became a Personal Trainer and is a Corrective Exercise Specialist with the National Academy of Sports Medicine. After a Cervical Spinal Cord Injury in 1994 that should have left Marka paralyzed from the shoulders down, she used her own Dance Fitness program, Universal Physicality, a ballet based exercise program which she created in Argentina, as her physical therapy. In 2001, she was invited to teach this technique at the Medical University of SC and at other dance and fitness studios. After a second Cervical SCI in 2012, that left her a full-time wheelchair user, Marka studied wheelchair dance in New York City with Kitty Lunn and Alice Sheppard at Infinity Dance Theater, where she was invited to perform, as well as in Atlanta with Full Radius Dance Company. She has helped highlight Integrative Dance performances in Charleston with several local dance and music companies. Marka is also a certified Yoga Instructor, and Accessible Yoga Instructor, adapting Yoga for all different abilities as she has had to for herself. She also is very passionate about SCI Peer Mentorship and volunteers her time at local hospitals and with the SC Spinal Cord Injury Association. Marka now takes her passion for dance to a whole new place of awareness. She is more determined than ever to help dancers of all ages and levels to stay fit and healthy and hopes to share with anyone who wants to watch and/or learn, her expression of the Art that she has always loved, along with the message that SCI and other physical challenges, doesn't mean life as you knew it has ended, it just means the journey has changed directions.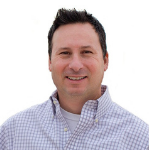 Christopher M. Lee, Ph.D., is an international expert in the accessibility field, he is an author and public speaker on learning disabilities and assistive technology. He has received and served as principal investigator on numerous research grants and contracts. Dr. Christopher Lee serves Managing Director of the International Association of Accessibility Professionals (IAAP), a division of G3ict.