NeuroAbilities Webinar - Cochlear Implants: User Experience, a Driver for Innovation
Date: February 25, 2021
Location: Online
Overview:

Event Timing: 12:00 P.M. - 1:00 P.M. ET (US and Canada)
Watch the webinar recording on YouTube.

On the occasion of International Cochlear Implant Day, which celebrates the life-changing impact of cochlear implants for deaf and hard of hearing persons around the world, an exchange between cochlear implant users, neurotechnologists and advocates sharing their experience and perspectives on how innovation should further address users' needs.
---
Moderator: Lidia Best, Vice Chair, ITU Joint Coordination Activity on Accessibility and Human Factors (JCA-AHF)

Panelists:
Sue Archbold, Ph.D., Hon LLD
Patrick D'Haese, Ph.D., Corporate Director of Awareness and Public Affairs, MED-EL
Robert Mandara, VP, European Association of Cochlear Implant Users (Euro-CIU)
Dennis Selznick, CPACC, Business Development Manager, T-Mobile Accessibility
Christian Vogler, Ph.D., Director of Technology Access Program, Gallaudet University
Event Conductor: Christopher M. Lee, Ph.D., IAAP Managing Director, Chief Learning Officer, G3ict
---
The webinar is part of NeuroAbilities, G3ict's newest dedicated program to explore the current state of assistive solutions based on advanced Neurotechnologies, Brain-Computer Interfaces (BCI) and Artificial Intelligence (AI) enabling persons with disabilities and older persons to better interact with their environment.
---
Speakers' Biographies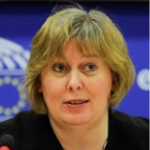 Lidia Best is a Vice-Chairman of ITU JCA-AHF (International Telecommunication Union Joint Coordination Activities on Accessibility and Human Factors) and internationally recognized accessibility expert and advocate for persons who are deaf or hard of hearing. She brings unique knowledge as an expert with lived experience, as a person who is hard of hearing and a cochlear implant user since 2009. Her work has specific focus on accessibility and quality of hearing care for deaf and hard of hearing people including policy development, training, and consulting. She contributed to work on standards as a member of G3ict delegation to ITU in telecoms, captioning and assistive listening devices , having authored the ITU FSTP-RCSO "Overview of remote captioning services" and H.871"Safety requirements for wearable audio augmenting devices" the recommendation on personal sound amplifiers. After 10 years, Lidia stepped down from her position of the Vice-President of the EFHOH (European Federation of Hard of Hearing) in 2020 to concentrate on international advocacy work which includes WHO World Hearing Forum. While at EFHOH she was co-author of reports into situation of hard of hearing and deafened people in Europe in areas of employment, hearing care and accessibility. In UK, Lidia is a Chairman of the National Association of Deafened People (NADP).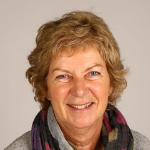 Sue Archbold, Ph.D., Hon LLD. Following a career as a teacher of the deaf, Sue Archbold managed the Nottingham Cochlear Implant Programme from its inception in 1989 until 2004. There she established a comprehensive database to monitor progress and outcomes, and developed innovative measures of real life benefit, using qualitative research techniques. Following this, she became CEO of The Ear Foundation, leading a team of support, research, education and services for cochlear implant users of all ages and their families. Sue has published and lectured widely on this work, focusing on CI benefits and challenges in real life, and using research to influence policy and practice. She gained her PhD, cum laude, from Nijmegen University on Deaf Education: Changed by cochlear Implantation? and was honoured with an Hon Doctor of Letters from Nottingham University for her work in CI. Sue remains passionate about improving access to the best possible services for all with hearing loss.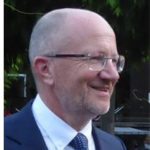 Patrick D'Haese, Ph.D., has been the Corporate Director of Awareness and Public Affairs for MED-EL Worldwide Headquarters since February 2013. He has over twenty-eight years of experience in the Healthcare Industry, with specific expertise in the field of active implantable devices, namely cochlear implants and other hearing implants. During his career, he has held various global and European industry positions allowing him to develop and understand a multitude of perspectives on issues associated with hearing loss and its treatment. Furthermore, he is also the Chairman of the Board of Hear-it aisbl, a Member of the Board of Advisors of the Hearing Health Forum EU and a visiting professor at the Vrije Universiteit Brussels (VUB). Patrick holds degrees in speech and language pathology, audiology, business administration and a PhD of Medical Sciences. Over the years, he has lectured around the world and published widely on cochlear implants and topics related to severe hearing loss.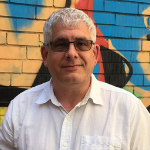 Robert Mandara is the Vice President of the European Association of Cochlear Implant Users (Euro-CIU). He was born deaf in London and wore hearing aids from 4-years old. Following a mainstream education and apprenticeship, he graduated from the University of Surrey with a degree in Electronic and Electrical Engineering. He moved to Finland in 1996 and switched to technical writing for several global companies. He received cochlear implants in 2014 and 2016. He believes that implants have transformed his life and he aims to help improve access to cochlear implants and to secure lifelong support for those who have them. He is on the board of CITO in Finland and volunteers at the European Friendship Week which is sponsored by EURO-CIU.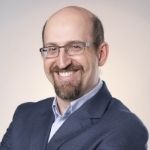 Dennis Selznick, CPACC, Business Development Manager, T-Mobile Accessibility
Dennis is a leader at T-Mobile in the field of accessible communications, implementing products and services for the US and internationally as a Business Development Manager in the T-Mobile Accessibility team. With his 17+ years at Sprint before being acquired by T-Mobile, he implemented mobile apps, web-based relay services, accessibility related mobile device customizations, and international captioned telephone services. He became CPACC certified so that T-Mobile can continue to shine as a leader in accessible services. He was appointed to the FCC Disability Advisory Committee for the two terms from 2019-2022. He continues to expand his knowledge about accessibility technology and earned a certificate in Accessibility Technology Applications to become an Assistive Technology Specialist. For more information, please visit the T-Mobile Accessibility website.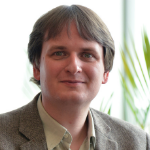 Christian Vogler, Ph.D., is the director of the Technology Access Program research group. He leads and co-leads multiple research grants that focus on accessible technology for the deaf and hard of hearing. Topics include video relay services, captioned telephone services, closed captions for TV and streaming video, better consumer control over hearing aids and cochlear implants, next-generation smart home alerting systems, and accessibility of voice interfaces like Amazon Alexa and Google Assistant. He collaborates closely with Dr. Raja Kushlanagar at the IT program, Dr. Patrick Boudreault at Interpreting, and HSLS faculty.

In his role, he also is involved in bringing consumers, industry, and policymakers together on accessibility issues, advocating for a deaf/hard of hearing perspective, as well as developing prototype technologies for improving the accessibility of such systems. Prior to joining TAP in 2011, Dr. Vogler has worked on various research projects related to sign language recognition and facial expression recognition from video at the University of Pennsylvania; the Gallaudet Research Institute; UNICAMP in Campinas, Brazil; and the Institute for Language and Speech Processing in Athens, Greece.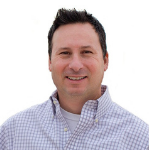 Christopher M. Lee, Ph.D., is an international expert in the accessibility field, he is an author and public speaker on learning disabilities and assistive technology. He has received and served as principal investigator on numerous research grants and contracts. Dr. Christopher Lee serves Managing Director of the International Association of Accessibility Professionals (IAAP), a division of G3ict.