NeuroAbilities Webinar - Neurotechnologies for Expressive Communication: Current and Future Considerations
Date: April 29, 2021
Location: Online
Overview:

Event Timing: 12:00 P.M. - 1:00 P.M. ET (US and Canada)
Watch the webinar recording on YouTube.

The NeuroAbilities' April Webinar will explore what using a Brain-Computer Interface (BCI) might mean to persons with expressive communication disabilities. This webinar will outline available and developing neurotechnologies, their current level of accessibility and how to make them more accessible in the future. Panelists, including clinical researchers and end users, will discuss these neurotechnologies for Augmentative and Alternative Communication (AAC) from several stakeholder perspectives.
---
Moderator: Melanie Fried-Oken, Ph.D., Professor of Neurology, Oregon Health & Science University (OHSU)
Panelists:
Betts Peters, M.A., CCC-SLP, Research Associate, Institute on Development and Disability, School of Medicine, Oregon Health & Science University (OHSU)
Aimee Dietz, Ph.D., CCC-SLP, RYT 200; Professor & Director, Master of Arts in Speech-Language Pathology; Co-Director of the Neurorecovery Lab; Director, Language Recovery & Communication Technology Section, Communication Sciences and Disorders, University of Cincinnati
Dana Williams, Certified Nurse Assistant (CNA), Caregiver and End User Perspective
Thomas Broussard, Ph.D., End User Perspective

Event Conductor: Christopher M. Lee, Ph.D., IAAP Managing Director; Chief Learning Officer, G3ict
---
The event will be conducted in English-language. Real-time captioning will be provided.

---
The webinar is part of NeuroAbilities, G3ict's newest dedicated program to explore the current state of assistive solutions based on advanced Neurotechnologies, Brain-Computer Interfaces (BCI) and Artificial Intelligence (AI) enabling persons with disabilities and older persons to better interact with their environment.
---
Speakers' Biographies: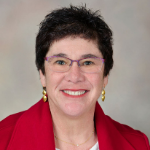 Melanie Fried-Oken, Ph.D., CCC-Sp, is a certified speech-language pathologist and a leading international clinician and researcher in the field of augmentative and alternative communication (AAC) where she provides expertise about assistive technology for persons with acquired disabilities who cannot use speech or writing for expression. Dr. Fried-Oken leads a number of federal grants related to research communication technology for persons with Locked-In Syndrome, Primary Progressive Aphasia, Alzheimer's disease, ALS and other neurodegenerative diseases. She was a partner in the NIDILRR funded Rehabilitation Engineering Research Center on Augmentative and Alternative Communication (RERC on AAC). She leads a translational research team in the development and evaluation of brain-computer interfaces that is based on a strong Participatory Action Research perspective. Dr. Fried-Oken's greatest passion is to identify challenges of people with complex communication needs that are not being met by current AAC practices, and to develop technologies or intervention strategies that help people participate to their greatest potential.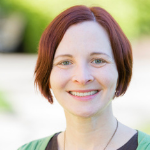 Betts Peters, M.A., CCC-SLP, is a researcher, speech-language pathologist, and assistive technology specialist, and conducts brain-computer interface (BCI) research as part of the REKNEW lab at Oregon Health & Science University (OHSU) and the Consortium for Accessible Multimodal Brain-Body Interfaces (CAMBI). She is also a PhD candidate in Systems Science at Portland State University and works with the OHSU Neurology and Neurosurgery departments to provide clinical care for patients undergoing awake craniotomy procedures. Her research focuses on improving the assistive technologies and related systems available to individuals with severe speech and physical impairments.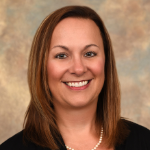 Aimee Dietz, Ph.D., CCC-SLP, RYT 200, is speech-language pathologist who has dedicated her career to improving outcomes for people with aphasia, first as a clinician, then as a clinical researcher. She reports that, "We work to restore language and AAC is often provided only when the person plateaus—leaving them to feel as if therapists have given up and that recovery is over." Dr. Dietz's research focuses on using AAC as a language recovery tool and identifying associated neurobiomarkers.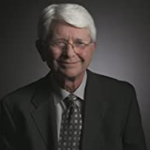 Thomas G. Broussard, Jr., Ph.D., is an awarded author, public speaker and three-time stroke survivor. He is a U.S. Naval Academy graduate, naval officer, naval shipbuilder, and a business owner in career development and training. He received his Ph.D. at The Heller School at Brandeis University, Waltham, MA and focused his work on supporting people with disabilities and employment.
He started his company, Stroke Educator, Inc.and has published four books about stroke, aphasia, recovery and plasticity; the foundation of all learning. He is conducting a national "Aim High for Aphasia" awareness campaign dedicated to educating people about aphasia, a language disorder, typically from a stroke. About 180,000 people acquire the disorder each year, yet most people have never heard of it.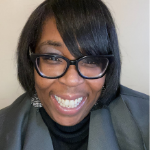 Dana Williams, is a Certified Nurse Assistant (CNA). From 2001-2013, she was personal assistant to a medical researcher living with Amyotrophic Lateral Sclerosis (ALS). She saw to his personal care, helping him travel to and from the lab, and on campus. She also assisted in editing his manuscripts, grants, and presentations. Over twelve years, Ms. Williams gained experience using a spectrum of high and low-tech Augmentative and Alternative Communication (AAC). Specifically, she was a partner in his use of a brain-computer interface (BCI) from 2006-2012. Ms. Williams currently works with autistic children in a school setting.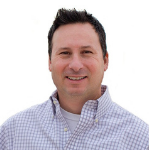 Christopher M. Lee, Ph.D., is an international expert in the accessibility field, he is an author and public speaker on learning disabilities and assistive technology. He has received and served as principal investigator on numerous research grants and contracts. Dr. Christopher Lee serves Managing Director of the International Association of Accessibility Professionals (IAAP), a division of G3ict.