G3ict Announces Appointment of Three New Members to the Smart Cities for All Advisory Committee
The Global Initiative for Inclusive ICTs, through its Smart Cities for All (SC4A) global Initiative, has announced the appointment of three new members to the Smart Cities for All Advisory Committee that features accessibility experts from across the world.
ATLANTA (May 10, 2023) —
G3ict, the Global Initiative for Inclusive ICTs, has announced the appointment of three new members to its Smart Cities for All Advisory Committee that guides the reach and impact of the NGO's Smart Cities for All (SC4A) global initiative.
In 2020, G3ict announced the launch of the Inclusive Smart Cities Advisory Committee on World Cities Day. The Smart Cities for All Advisory Committee includes disability leaders with deep knowledge and expertise in disabilities, cities, assistive technologies, information technologies, and Smart City solutions. The committee members provide feedback to the SC4A staff on current projects and opportunities; suggest outreach opportunities and possible cooperation with other organizations; etc.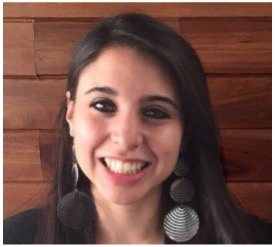 Katherine Michelle Chacón Martínez is a technical expert on universal design and accessibility, with a B. Arch. of Architecture from the San Francisco University of Quito (USFQ) and a master's degree in urban and regional planning with specialization in Urban Studies from the Polytechnic University of Madrid, Spain (UPM).
Katherine participated in the elaboration of the "Ecuadorian Methodology for the Development of Universal Accessibility Plans", which was awarded by the Design for All Foundation as one of the best global practices of universal accessibility in 2015 and 2016. The methodology was technically transferred by six binational programs across Latin America (El Salvador, Peru, Honduras, Panama, Paraguay, and Uruguay) and sixteen specific projects of South–South cooperation in the field of disabilities in Latin America and the Caribbean region.
Katherine also served as coordinator of the Unit of Universal Accessibility at the Ministry of Housing and Urban Development of the Republic of Ecuador (MIDUVI). Her technical work includes numerous research like the diagnosis of Universal Accessibility in three provinces of Ecuador, the first Universal Accessibility study of 149 schools of Ecuador, the diagnosis of the Historical Center of Cuenca, and multiple studies on universal design on public, private, and academic institutions.
"Inclusive, efficient, and affordable ICTs are an accelerator towards progress and a core booster of the sustainable development agenda and all seventeen Sustainable Development Goals (SDGs). Leveraging digital technologies and their application to the urban spectrum opens opportunities for advancing social development and fostering social inclusion, while we seek to leave no one behind. Under this logic, the introduction and mainstreaming of concepts of universal design and accessibility into technologies and environments policies, programs, and projects is a key to foster more equitable societies guaranteeing the right to cities and their benefits," said Katherine Michelle Chacón. "It is an honor to be part of the SC4A Advisory Committee that will allow me to share my experience, learn from others, and implement the goal of making global cities more inclusive. There is no more powerful idea for prosperity than advancing together and cooperating to guarantee access and full enjoyment of human rights for all. Smart Cities are a key mechanism for this purpose."
Katherine Chacón advises different stakeholders in terms of universal design for built environments and trains municipal and political leaders on regulations of construction under an inclusive perspective.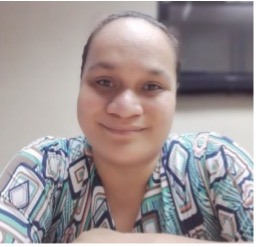 Georgina Naigulevu is a Project Manager (Digital and Health Information) at the Fiji Program Support Facility supporting the Ministry of Health and Medical Services in Fiji. She is a technologist with over 20 years of experience in digital transformation across multiple industries and sectors. Georgina is the current Governance Board Chair for Fiji Women's Fund and Board Treasurer for Fiji Disabled People's Federation.
Georgina's passion and dedication to her community led to her co-founding the Mobile Me Map-a-thon Project that brought together volunteers to share experiences with Persons with Disability in data capture of street-level sidewalks within the urban area using a smartphone accessibility audit tool.
"I believe the global Smart Cities for All initiative will help eliminate the digital divide for Persons with disabilities and older persons in Fiji. By leveraging the collective knowledge and influence of its Advisory Committee, the SC4A initiative is better positioned to create a more inclusive and accessible future for our citizens," said Georgina Naigulevu. "I am deeply honored to be among experts, leaders, and stakeholders from various sectors, such as technology, urban planning, disability rights, and aging, who guide the direction and activities of the initiative and work together to develop strategies, recommend best practices, and provide guidance on making smart cities more inclusive and accessible."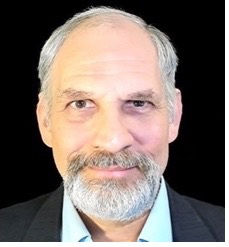 Richard Streitz, currently Chief Operations Officer (COO) of Ruh Global IMPACT, has a collective experience of over 30 years in design, design management, engineering, manufacturing, construction management, and corporate executive management. As a Disney Imagineer, Richard was actively engaged and instrumental in the design and development of rides, attractions, and rich, immersive environments, integrating complex design and development processes on many large, high-profile Disney theme parks and resorts in the USA, through Asia and Europe.
Richard's background gives him the foundation to design and integrate sustainable, smart cities, universally accessible built environments and world-class destinations, inclusionary services, systems strategies, ICT, including digital and virtual immersive technologies.
Richard's additional experience also included working closely with state legislatures and collaborating on policy development as it pertains to property and development rights along with championing rights for the Persons with Disabilities community. His unique perspective incorporating practical, sustainable, human-centric and intuitive system designs, helps better enable persons of all ages and abilities to interact and engage with their work, play, and living environments.
"I am honored to be invited by G3ict to be on the Smart Cities for All Advisory Committee. Having worked extensively in the field of accessibility and Inclusion for the past seven years and before that as a Disney Imagineer, my involvement in the SC4A Advisory Committee is exciting and profoundly important to me," said Richard J. Streitz. "Joining the SC4A Advisory Committee provides an opportunity to apply and share my talents, along with the fantastic skills and experience of my fellow committee members, to create sustainable smart cities that are innovative, equitable, and accessible to all. In doing so, we can help improve the quality of life for residents, efficiency in operations for organizations, and positively impact society for generations now and into the future.
G3ict's inclusive cities initiatives worldwide are led by its Global Advisory Network.
"G3ict is committed to supporting cities to be both inclusive and smart," said Christopher M. Lee, Ph.D., Vice President, Business Development & IAAP Managing Director at G3ict. "SC4A Advisory Committee welcomes global leaders Katherine, Georgina, and Richard to the team."
G3ict's Smart Cities for All Advisory Committee currently includes the following members:
Lidia Best (Consultant and Trainer)
Katherine Michelle Chacón Martínez (Technical expert on universal design and accessibility)
Pina D'lntino (Founder, Aequum Global Access Inc.)
Hannes Juhlin Lagrelius (Program Officer, World Blind Union)
Georgina Naigulevu (Project Manager (Digital and Health Information) at the Fiji Program Support Facility)
Richard J. Streitz (COO, Ruh Global IMPACT)
Karen Tamley (President and CEO, Access Living)
Cid Torguato (President, ICOM Libras) – Member Emeritus
Ekaete Judith Umoh (Country Director, CBM Global Disability Inclusion Nigeria; Secretary, African Disability Forum)
Yuval Wagner (Founder and Chair, Access Israel)
---
ABOUT G3ict
G3ict – the Global Initiative for Inclusive Information and Communication Technologies – is an advocacy initiative launched in December 2006, in cooperation with the Secretariat for the Convention on the Rights of Persons with Disabilities at UN DESA. Its mission is to facilitate and support the implementation of the dispositions of the Convention on the Rights of Persons with Disabilities (CRPD) promoting digital accessibility and Assistive Technologies. Participating organizations include industry, academia, the public sector, and organizations representing persons with disabilities. G3ict promotes good practices in digital accessibility policies and programs and provides tools for advocates around the world, including its Digital Accessibility Rights Evaluation Index (DARE Index) designed to benchmark countries' progress. Through its division IAAP, the International Association of Accessibility Professionals, G3ict offers professional development resources and certification to more than 2,000 members in 153 countries. For more information, please visit the G3ict website.
ABOUT SMART CITIES FOR ALL
In 2016, G3ict partnered with leading civil society and industry organizations to launch the Smart Cities for All global initiative. Since then, Smart Cities for All has defined the state of ICT accessibility in cities worldwide and created tools and a path forward to improve the digital inclusion of persons with disabilities and older persons. The goal of Smart Cities for All is to eliminate the digital divide for persons with disabilities and older persons in urban environments around the world. The global initiative partners with leading organizations and companies to create and deploy the tools and strategies needed to build more inclusive Smart Cities. For more information, please visit the Smart Cities for All website.
###
Contact
Mahtab Irani, Digital Outreach Manager, G3ict, mirani@g3ict.org