Global Report on Assistive Technology (GReAT)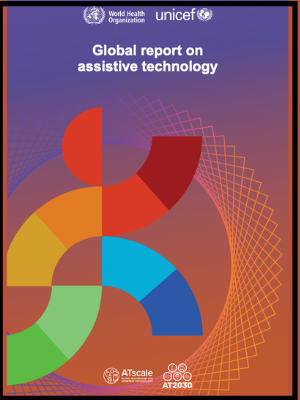 Date: May 2022
Language: English
Author: WHO and the UNICEF
Publisher: WHO and the UNICEF
Format: PDF
Size: 6.2 MB
Pages: 140
Download
The Global Report on Assistive Technology (GReAT) was developed in response to the World Health Assembly resolution WHA71.8 on improving access to assistive technology adopted in May 2018. Guided by an Expert Advisory Group, the WHO and UNICEF have jointly developed this report collaborating with global assistive technology stakeholders. It presents a comprehensive dataset and analysis of the access to assistive technology, drawing the attention of governments and civil society to the need for, and benefit of, assistive technology, including its return on investment. The Report sets out ten recommendations for improving access to assistive technology, which will in turn support the achievement of the Sustainable Development Goals, inclusive Universal Health Coverage, and the UN Convention on the Rights of Persons with Disabilities.
Global report on assistive technology. Geneva: World Health Organization and the United
Nations Children's Fund (UNICEF), 2022. Licence: CC BY-NC-SA 3.0 IGO.