Slideshow –

Featured Publications
By: UN General Assembly Reports on Social Development

August 2023 | English | Pages: 21

Status of the CRPD and the Optional Protocol thereto: protection and safety of persons with disabilities in humanitarian emergencies and communication as an accessibility resource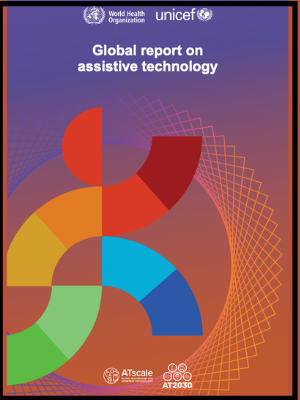 By: WHO and the UNICEF
Format: PDF
Size: 6.2 MB
Download
May 2022 | English | Pages: 140
The Global Report on Assistive Technology presents evidence for the first time on the global need for and access to assistive products.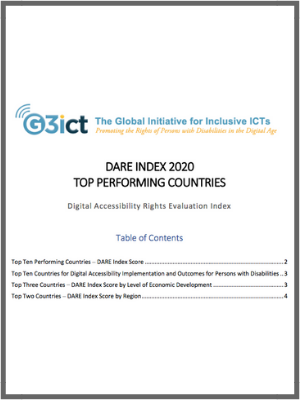 By: G3ict
Format: PDF
Size: 296 KB
Download
October 2020 | English | Pages: 6
The DARE Index 2020 report on Top Performing Countries analyzes the top countries with respect to digital accessibility implementation and outcome, region and and economic development.

By: The University of Tokyo
Format: PDF
Size: 1001.96 KB
Download
January 2009 | English | Pages: 19
The 99 tools from the magical pocket of Aki-chan: this research project provides tips on how mobile phones can offer strategies to engage students in learning in ways that best suit their needs.