Slideshow –

Featured Publications
By: UN General Assembly Reports on Social Development

August 2023 | English | Pages: 21

Status of the CRPD and the Optional Protocol thereto: protection and safety of persons with disabilities in humanitarian emergencies and communication as an accessibility resource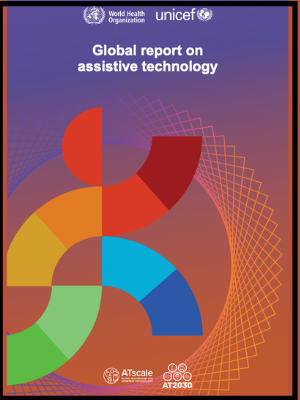 By: WHO and the UNICEF
Format: PDF
Size: 6.2 MB
Download
May 2022 | English | Pages: 140
The Global Report on Assistive Technology presents evidence for the first time on the global need for and access to assistive products.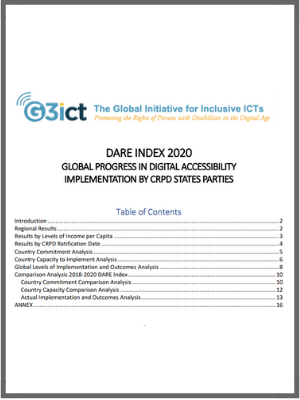 By: G3ict
Format: PDF
Size: 471 KB
Download
October 2020 | English | Pages: 17
This report is based on the second edition of the DARE Index data and seeks to consistently track progress made by States Parties to the Convention on the Rights of Persons with Disabilities (CRPD).

By: HelpAge International, London
Format: PDF
Size: 1.55 MB
Download
October 2013 | English | Pages: 52
The Global AgeWatch Index is the first-ever overview of the wellbeing of older people around the world.