A New Checklist for Inclusive Courts
Posted on June 04, 2020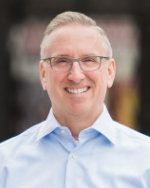 Vice President, Global Strategy and Development, G3ict
Courts around the world are becoming smarter by deploying technology. Today, G3ict is launching a new Inclusive Courts Checklist to help courts also become more accessible and inclusive for persons with disabilities.

This digital transformation of courts and justice systems is extensive. Courts are investing in technology to support core functions, like e-filing and document systems, digital case management systems, remote collaboration tools, digital payment systems, video conferencing and virtual presence, etc. As societies respond to the current COVID-19 pandemic, courts will likely accelerate this digital transformation.
But as courts worldwide deploy technology solutions, they have a lot of work to do to be more accessible and inclusive. Their lack of accessibility and digital inclusion impacts access to justice.
Through a survey we did last year in collaboration with the International Association of Court Administrators (IACA), we found that just 16% of court professionals rated the accessibility of court technology deployments as high or very high. More than a third (38.36%) rated them as low or very low.
From a 2018 survey of Disabled Persons Organizations (DPOs) globally that we did with the International Disability Alliance (IDA), we learned that nearly all those surveyed, 84%, said persons with disabilities do not have equal access to the justice system.
Our new Inclusive Courts Checklist can help courts do better. The checklist defines 10 core capabilities courts must develop to become more inclusive and accessible. It also lays out 36 specific enabling activities to help courts build those 10 key capabilities.
Some of the 36 enablers in the Inclusive Courts Checklist include, e.g.
Create a strategy - Define persons with disabilities across various disability groups (e.g. including those who have long-term physical, mental, intellectual, or sensory impairments) as specific target beneficiaries in a court digital inclusion strategy.
Fund accessibility - Conduct annual multi-year financial planning and budgeting to support improving accessibility and digital inclusion court-wide (e.g. common programs, services, and infrastructures, updating legacy systems, maintaining design guides and standards, staffing, training, and helpdesk support).
Require use of global ICT accessibility standards to guide and inform ICT infrastructure technology plans and investments, e.g. EN 301 549 (EU); Section 508 of Rehabilitation Act of 1973 (United States) technical requirements, and WCAG 2.0/ISO/IEC 40500 (2013) and its updated version WCAG 2.1 (2018).
Catalog accessibility and usability issues and remediations for continuous improvement and share best practices across departments.
Create processes to determine vendor conformance with ICT accessibility standards and requirements prior to procurement (e.g. testing, audits, use of relevant, readily available artifacts such as checklists, and scoring/vendor evaluation documents).
Require accessible information - Define standard processes and policies to require that information is made available in accessible formats, for example, Braille, electronic formats, captions for videos, sign language interpreters, video relay, etc.
Take a look at G3ict's new Inclusive Courts Checklist and demand that courts and justice systems worldwide be both smarter AND more inclusive.