An Interview with IAAP's New Managing Director, Christopher Lee
Posted on January 16, 2019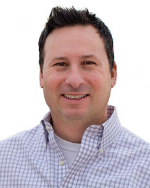 Vice President, Chief Learning Officer, and IAAP Managing Director
Question 1: As new Managing Director for IAAP, what are your plans for the organization during 2019?

Response: IAAP's focus is to bring accessibility professionals from around the world together to help define, promote and improve the profession. As the new Managing Director, my plans for 2019 are to build on the foundation of our core organizational objectives by expanding our certification program and approved certification preparation providers network. Another priority for 2019 is to support our international chapters in their commitment to promoting IAAP's mission in their specific region.
Question 2: You are the coordinator of the IAAP Higher Education Accessibility Webinar and TA Series program "Implementing a Campus Accessibility Framework". Why is this theme so important?

Response: The concept behind the higher education accessibility webinar series is to offer colleges knowledge and resources about implementing their own accessibility methodology and strategic framework. Too often, organizations are reactive to an accessibility complaint. The nine-month series is meant to package information and technical assistance to help guide campuses to be proactive and learn from each other on setting up an ICT accessibility framework that is specific to the campus's needs. Campuses who have chosen to implement an internal network accommodation and ICT accessibility support have a more likely chance to (1) decrease accommodation and accessibility costs by reducing duplication (2) apply centralized solutions for accessibility compliance testing and tracking (3) manage their vendor accessibility lifecycle (4) transfer accessibility knowledge to faculty and staff (5) develop an internal network of certified accessibility professionals and (6) leverage campus-to-campus resource sharing. These are all incorporating factors that campuses should be considering in the development of their ICT accessibility strategic framework, thus, supporting their information and communication technology development, purchases, and deployment.
Question 3: What do you see as the next big trend in assistive technology?
Response: The next big trend around the technology field that has major implications for individuals with disabilities is not a piece of AT software or hardware, but the movement of Artificial Intelligence (AI). International corporations are pouring resources into the development and research around AI, particularly for web accessibility. In a recent article published by MIT titled "AI for Web Accessibility: Is Conformance Evaluation a Way Forward" the W3C authors highlight several examples that AI will assist individuals with disabilities including:
• AI-Voice Recognition: Google announced automatic captioning of YouTube videos through voice recognition, which could support individuals who require captions.
• AI-Based Text Processing, which offers automatic summarization functionality based on information extraction and abstraction supports individuals with cognitive disabilities.
• AI-Automatic Alt-Text: Facebook, automatic alt-text features which could support people with visual disabilities.
AI has immense potential for people with disabilities, but what is still a need, is more Research!
Question 4: What would you say is the biggest challenge in terms of digital accessibility in society?

Response: Where to start? There are many challenges in terms of digital accessibility in society. If I had to choose just one, I would go with the procurement of accessibility ICTs. As an organization is vital to have policies and protocol in place to address procurement. IAAP is working hard on the development of a Procurement Specialist certification to be launched in 2019. To find out more about our certification program, visit the IAAP Certification webpage.