Automatic Accessibility – Too Good to be True?
Posted on August 18, 2021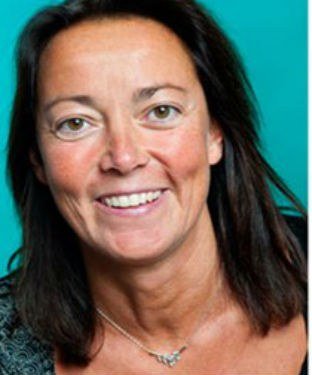 Chief Research and Innovation Officer, Funka and IAAP Representative to the EU
Every now and then, there is someone claiming to have found the silver bullet in the eco-system of accessibility. Either it's the perfect automatic testing tool that promises to detect "everything" in a correct way, or it's yet another overlay that magically sweeps away all accessibility problems without anyone doing anything (except paying). And then someone scratches a bit on the surface, the unique innovation disappears again, and we can all go back to business as usual.
But there are some places where automation can be truly useful. Imagine if all software were designed in a way that it was only possible to create accessible content?
Microsoft Word supports me with spelling. MS Excel supports me with counting. Google helps me find my way. We are getting used to our digital tools helping us with all sorts of things. But still, my authoring tool is not helping me when I want to create accessible content. Despite accessibility for some websites being required by law, this needs to change.
Since the Web Accessibility Directive of the EU entered into force a couple of years ago, public sector bodies (national, regional and local agencies as well as companies or organisations that are mainly funded or lead by the government) in all EU member states need to comply with specific minimum requirements on accessibility. These requirements are presented in the European standard EN301549 v. 2.1.2 (Annex A), where most parts are based on WCAG 2.1 AA. The obligation covers websites, extranets, intranets, apps and documents.
However, public sector agencies still procure authoring tools that produce inaccessible content as the standard set-up. We know that, because we have investigated the most used authoring tools in public sector in the EU. None of them were actively supporting web authors to publish accessible content.
Funded by the European Commission, Funka has carried out a research project aiming to change how the authoring tool market works. It's an ambitious goal, but by showing how accessibility can be built-in to the templates used for publishing content, we believe many tool producers and suppliers will be inspired and follow suit.
It seems self-evident that the tools used for authoring should:
Be accessible by default
Offer accessibility features that help the web author to create accessible content
Make it easy to do things right – and actively support authors when things go wrong
Explain how to ensure accessibility
Highlight important steps for increased accessibility
That's currently not the state of the art. But, as a result of the FEAT Project (Features for Accessibility through Templates), any authoring tool producer can use the fully accessible templates developed – free of charge. The templates are using Episerver as a model, so for Episerver partners and clients, this is as easy to master as a self-playing piano. For everyone else, let your supplier know that these features exist free of charge, and make sure they offer them to you.
Please do reach out if you have any questions or suggestions for further research. We are always open to collaboration.