Closed Schools Require Digital Accessibility for Students with Disabilities
Posted on April 01, 2020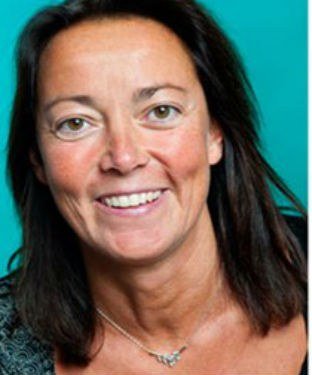 Chief Research and Innovation Officer, Funka and IAAP Representative to the EU
Most European countries have closed down schools due to the risk of contagion. When the schools suddenly have to operate online, the lack of legal requirements for digital accessibility in the school system becomes evident. Already vulnerable groups will be most at risk of exclusion.
Digitalization offers fantastic opportunities for people with different types of disabilities to participate actively and independently in society on equal terms with everyone else, but this is only possible if the interfaces used are accessible.
It is against this background that the European Commission has introduced EU-wide accessibility requirements for the public sector. That all people, regardless of ability, should be able to access information and perform services via the web is self-evident in today's society. And even more so these days, when many of us interact less and less with other people at physical meetings because of the coronavirus.
But even though the Web Accessibility Directive entered into force in September 2018, there are still many organizations that do not comply with its requirements. This is especially true in the case of the educational system, for which certain exceptions apply.
Excluding children with disabilities
Using learning management platforms and digital learning materials that do not work for children and young people with disabilities is not only discriminatory – it is also a real scandal. As more and more students are forced to conduct their studies through digital channels, students with disabilities will be hit the hardest.
There are, of course, several challenges in requiring school children to take responsibility for their education remotely. However, for children who are blind or visually impaired, who are deaf or hard of hearing, who have reading and writing difficulties, who have cognitive impairments or motor impairments, it may be quite impossible to take part in teaching if the systems used do not meet accessibility requirements. Allowing children and young people to experience direct exclusion from the world of education is not worthy of the EU member states.
Web accessibility is not rocket science. It is about setting requirements according to technical standards when you procure, checking that the systems you use work according to these standards and choosing suppliers that are either certified or otherwise able to demonstrate competence in the field. It doesn't have to be more expensive; done correctly, it is better for everyone. But first, those responsible have to consider these target groups important enough to care about.
The fact that the directive offers loopholes for the school system cannot be a reason to allow our children and young people to have worse opportunities for education. Hopefully, this situation will compel the European Commission to change the current rules.
- Susanna Laurin
G3ict Representative to the European Union
Chair, Global Leadership Council, International Association of Accessibility Professionals (IAAP)