Five Important Global ICT Accessibility Policies of 2015
Posted on January 01, 2016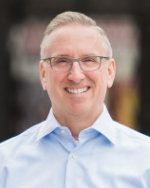 Vice President, Global Strategy and Development, G3ict
James Thurston, G3ict Vice President for Global Strategy and Development, lists out five most important ICT accessibility policy developments of 2015.
One of my favorite things to do at the new year is to read end-of-year lists. There are lists for everything; the best movies, the best books, the best mobile apps, and many more.

But how about a list of new and important accessible information and communication technology (ICT) policies worldwide?

As we move into 2016, it's useful to look back across 2015 and acknowledge advances made in ICT accessibility laws, regulations, and programs. Last year, governments in all regions of the world took significant policy steps to promote the digital inclusion and human rights of persons with disabilities. 

Here is my list of just five of 2015's most important ICT accessibility policy developments:
Of course, this is not an exhaustive list. In fact, every day G3ict's Accessibility Worldview service scans more than 1 million news items across hundreds of resources and in multiple languages to identify important government accessibility policy activities worldwide.
These five ICT accessibility policy actions represent the good work happening in many countries.