Great Success for the First European IAAP Event Co-organized with G3ict and Funka
Posted on December 28, 2018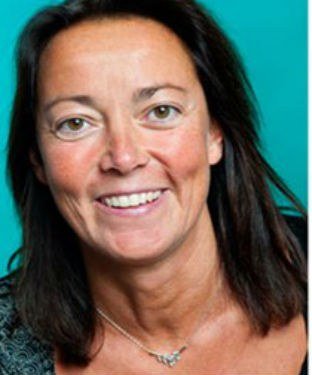 Chief Research and Innovation Officer, Funka and IAAP Representative to the EU
In the first week of December, Europe celebrates the Day of Persons with Disabilities. Seminars are held covering disability related topics and important decisions are usually communicated. This year, IAAP Europe organised a high level event on Web Accessibility Regulations in Brussels.
At the beautiful venue of Circle de Lorraine, delegates from all over Europe gathered to listen to the latest news when it comes to legislation and standards, but also educational sessions on how to meet the requirements at organizational as well as technical level.
We had exactly the participants we wished for - a very good mix of ICT suppliers, policy makers, banks and organisations with varying degrees of previous knowledge in the topic made the networking very fruitful.
One of the reasons for launching the new event in the first week of December was the probability for the European Accessibility Act to be formalised at this point. Even if the new law, covering parts of the commercial sector, is not yet decided, the trilogue (the European Commission, the European Parliament and the Council) did make a provisional agreement before the conference. So it ended up being extremely well timed.
European Commissions leading expert, Inmaculada Placencia Porrero presented the latest news of negotiations on the Accessibility Act and she was able to provide the audience with exclusive information. Because of the ongoing process, this presentation is not public, however all other slides from the event are available at the conference website.
The event was clearly a success with a full room and lively discussions. I believe we just started an annual tradition with IAAP events in Europe, and had several potential members showing interest in IAAP membership and certification.
In Europe, the IAAP Nordic Chapter (covering Sweden, Norway, Denmark and Finland) and the UK chapter are facilitating local activities in different countries. There is also interest from German speaking countries as well as Spain and France to start chapters.
For further information, please contact:
Susanna Laurin, IAAP and G3ict Representative to the European Union. Email: susanna.laurin@iaapnordic.org or Call: +46 708 90 04 90
or
Frida Sandberg, Project Manager for IAAP Nordic. Email: frida.sandberg@iaapnordic.org, or Call: +46 76 319 15 64