India's Accessibility Policy
Posted on February 06, 2020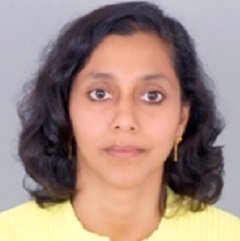 Senior Fellow and Program Director Asia-Pacific, G3ict
The Ministry for Information and Broadcasting (MIB), Government of India, notified the Policy titled 'Accessibility Standards for Persons with Disabilities in Television Programmes' in September 2019. The Policy, a most welcome initiative on the part of the Government of India, underwent a lengthy process of consultation with different stakeholders, including DPOs, accessibility and technology experts, broadcasters, relevant government agencies and departments, and others. The committee reviewed various standards and policies existing in countries around the world, including the ITU-G3ict model policy on accessible broadcasting and solicited inputs on implementation from its members. The objective of the Policy is to lay down accessibility standards for television programmes for persons with hearing impairment. While the Policy restricts itself to accessibility requirements for the hearing impaired, it is fairly comprehensive in its approach and is based on the ITU-G3ict model policy for accessible broadcasting. This blog looks at some of the key highlights of the Policy.
The Policy requires the government and service providers to take measures to raise awareness about accessibility services for the hearing impaired and for service providers to train its customer service personnel to communicate with persons with hearing impairment. It requires designation of a focal point by each service provider and for broadcasters to use standardized and generally accepted known language and symbols. It allows the service providers to choose between the accessible formats, based on the type of programme etc. It requires Prasar Bharati to provide funds to the public broadcaster Doordarshan to enable it to provide high-quality television for persons with hearing impairments. TV Channels achieving an average audience share of all households over a twelve month period of less than 1% are excluded from providing the accessible services set out in this policy'. A broadcaster is provided with a three-month time frame to achieve compliance with this Policy once the threshold of 1% is crossed. Contents that are exempted from the accessibility requirements include programmes such as sports, Live and deferred live content/events, Live news, events like live music shows' award shows' live reality shows, content like music shows, debates scripted/ unscripted reality shows, Advertisements/teleshopping, among others.
The Policy requires accessibility features to be present on televisions, set-top boxes and remote controls. It lays down guidelines for sign language and captioning and for the accessibility features to be present on television programmes provided over the internet platform, as they are through television. The Policy also covers accessibility of end user equipment and Electronic Programme Guides (EPG). It requires emergency information broadcasts to be accessible. The Policy calls for a phase-wise implementation as follows: firstly by the public broadcaster Doordarshan, followed by private broadcasters excluding news broadcasters with one programme a week with captions from September 2019. The private news broadcasters may get aid from Doordarshan by providing its sign language news to broadcast until December 2020, by which time they are expected to develop their capacity to produce their sign language news bulletins. Doordarshan will provide its sign language news bulletin free of cost to the private news broadcasters from September 2019 until December 31, 2O20, by when private news broadcasters are expected to develop their capacity to produce their sign language news bulletins. From then on, private broadcasters – both news and other content, are expected to improve the accessibility of the content in a phased manner starting with 5% of content to be made accessible via closed captioning and/or sign language interpretation and 20% with subtitles in 2019. This increases to 10% and 30% respectively in 2020 and increases by 10% every year after that, and by 2025, 50% of content needs to be accessible via closed captioning and/or sign language interpretation and 80% via subtitles.
The Policy requires the Ministry to set up a committee to review the implementation of this Policy with a review every two years. Access the complete Policy on the Ministry of Information and Broadcasting website.