India's National Campaign for Accessible Elections
Posted on May 02, 2019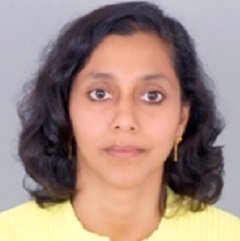 Senior Fellow and Program Director Asia-Pacific, G3ict
India, the world's largest democracy, is currently in the process of conducting its 17th General Elections. India is also home to a very large number of persons with disabilities, who have over the years found it difficult to exercise their franchise due to lack of support in making the election process and infrastructure accessible. As an Indian citizen working in the domain of accessibility and disabilities, I have been keenly following the subject of inclusion in elections since the past two elections. There are many organizations that have been doing commendable work in this area and the 2019 Lok Sabha Elections have seen some traction on the accessibility front, both from a policy as well as a technological standpoint. This blog describes some of the important developments in this area.
On January 25, 2019, the Election Commission of India (ECI) declared 'Accessible Elections' as the theme for the National Voters' Day and expressed its commitment to 'leave no voter behind' in the 2019 Lok Sabha Election. In furtherance of this goal, inputs were solicited from stakeholders at district level and discussed at a National Consultation held in mid-2018. This consultation was attended by all the 36 state election commissions, representatives of national political parties and senior officials from Ministries and media organizations and drew up a strategic framework on accessible elections, which is built around sensitization through education and community involvement of different sections of society, effective partnership with institutions and creation of facilities to cater to the specific needs of Persons with Disabilities. The year 2019 also saw the publication of 'Action for Accessible Elections in India - Strategic Framework on Accessible Elections, by Office of the Chief Electoral Officer, Goa. This compilation of guidelines has been made available in an accessible format.
Some of the measures adopted include state-wise identification of voters with disabilities and personal facilitation of their voter registration forms and procedures, training of polling officers and volunteers and launching of an Android-based mobile app. In Gujarat, an innovative step was taken to provide a list of candidates in audio format in addition to Braille. Previously identified measures from the 2014 Lok Sabha Elections included Braille signage on the ballot unit of Electronic Voting Machines (EVMs), construction of ramps, provision for voters with disabilities to enter polling stations without waiting in the queue and the facility to take wheelchairs inside polling stations.
The present election also saw the development of a mobile app called Voter Helpline in Indian Sign Language (ISL) which is available on Google Play Store. This is India's first such app and has been developed by Signex India LLP with funding from the Chief Election Commission, Punjab. The app which was developed in a record time of just fifteen days, offers information that would be useful to all voters such as the system of voting followed, the election process, and the latest election news updates.
However, despite the many initiatives and measures adopted, the experiences on the ground were mixed. The causes for this are manifold, the most commonly cited being lack of resources, capacity and sensitization.
When asked about accessibility of the present elections voters give mixed responses. Many voters continued to grapple with inaccessible conditions to exercise their vote. The lack of sensitivity and awareness and non-existent/non-standard ramps at polling booths came out as a frequent response, while accessibility for persons with visual impairments was more readily available.
Dipendra Manocha, President of the National Association for the Blind - Delhi State Branch, feels that the app is a really good initiative and can be enhanced to add more value. For instance, it could include details about candidates in the constituencies of the voters, other than their names and the app can be used in mainstream channels and not just for persons with disabilities. He said, "The whole effort this time and the scale at which it is happening is commendable. This election is more like a very large-scale research activity as officers in-charge of each constituency are given the autonomy to determine how and what facilities can be provided over and above some basic facilities. A compilation after the elections on all the measures that were implemented at different locations and what worked best would be a good lesson to learn from this election. For example, Saksham took several decisions with the election officer on what information would be most relevant to be provided in Braille on Voters' ID cards. The instructions say that Voters' ID cards with Braille should be issued to persons with visual impairment. However, we do know that all the information of the card cannot be written in Braille due to the lack of space. Thus, further specifications need to be provided on this issue so that this may be standardized across the country."
Ankit Rajiv Jindal, Founder of Friends For Inclusion said, "As a voter with visual impairment, I encountered sensitive staff and priority queue, but there were certain lapses like they did not get the form 49 A signed for my companion. Also, the temporary ramp that they had in previous elections at my polling station was absent, and the authority had little clue about the disappearance of this critical accessibility feature."
As we move forward, what would be interesting to see is if the Election Commission releases any data on the number of voters with disabilities, who were actually reached and who exercised their franchise. This will help set a baseline and enable ECI to take corrective measures.
Nevertheless, I am glad that the movement is moving ahead, although at a snails pace. From 2004, where disability rights movement under the leadership of Late Javed Abidi got the Supreme Court of India to intervene and made the Election Commission take serious stock of the needs of persons with disabilities, to this 2019 election, where ECI with Smitha S, who was the accessibility consultant and helped move the needle so far. It is not easy in a country like India where disabilities is still a low on priority for the policy makers and bureaucrats, yet accessibility and needs of persons with disabilities were surfaced and given prominence. The disabilities sector needs to maintain the momentum and strive for better inclusion for people with disabilities in subsequent elections.
Overall, it is clear that the Indian Government and Disabled Persons Organizations (DPOs) are committed to making elections truly inclusive. Implementing accessibility is in itself not an easy task in any country, and in one such as India, where there is a large and diverse population, conducting elections in the world's largest democracy is certainly a herculean effort. Even though the accessibility experience was not uniform for all voters with disabilities across the country, the movement to realise this has definitely grown stronger and we hope to see significant progress in elections to come. India's efforts towards accessible elections and leaving no voter behind are commendable and can offer key learnings and insights to other countries.