The Future of Work: Making Digital Workplaces Accessible
Posted on July 05, 2019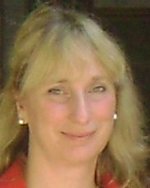 Vice President, Institutional Relations, G3ict
G3ict – The Global Initiative for Inclusive Communication and Information Technologies – organized a Side Event to the Conference of States Parties to the Convention on the Rights of Persons with Disabilities (COSP12) on 12 June 2019, at United Nations Headquarters in New York.
The event was co-hosted by the Permanent Mission of Ecuador to the United Nations in New York; Zero Project; SourceAmerica and the International Association of Accessibility Professionals (IAAP), a division of G3ict.
The session, titled "The Future of Work: Making Digital Workplaces Accessible," examined the opportunities for persons with disabilities arising from the generalization of digital workplace environments and the necessary accessibility strategies and solutions that organizations need to implement to make those fully inclusive. Speakers, representing leading organizations involved in the future of work and disability rights, addressed issues ranging from how digital workplaces can support the inclusion and empowerment of persons with disabilities to the rapid evolution of organizational digital inclusive advancements. The session also highlighted opportunities for scaling up key messages for regulators and other stakeholders from a range of perspectives.
His Excellency, Mr. Luis Gallegos, Permanent Representative of Ecuador to the United Nations in New York; Chair of the G3ict Board of Directors -- who served as COSP12 Chair -- offered Introductory Remarks sharing the historical background leading to the approval of the CRPD by the General Assembly in 2006. The panel discussion was moderated by Ms. Frances West, Founder, FrancesWestCo. Panelists included Mr. Daniel Ellerman, Senior Manager, Inclusion and Diversity, Accenture; Dr. Michael Fembek, Zero Project Director, Essl Foundation; Mr. Shane Kanady, Director, Government Affairs Special Projects, SourceAmerica; Dr. Christopher M. Lee, Managing Director, International Association of Accessibility Professionals (IAAP) and Chief Learning Officer, G3ict; and Ms. Debra Ruh, CEO, Ruh Global IMPACT; Founding expert partner, The Valuable 500; and Employability Chair, G3ict.
Key messages, outcomes and/or recommendations discussed:
Practical solutions to enhance the capacity of organizations to design accessible workplaces were presented both by Zero Project and the IAAP (International Association of Accessibility Professionals, a division of G3ict).
In 2017, Zero Project awarded some 75 practices and policies worldwide that support inclusive employment or work in technical and vocational education. Innovative models included inclusive online platforms that work for persons with disabilities and promote inclusive employment; Internship programs; Universal Design in the workplace; as well as collaboration with associations, like Chambers of Commerce. In addition, worth-noting, according to Dr. Fembek, is the 'value chain,' starting from education to vocational training to hiring procedures, to the first phase of bringing people into the workplace and getting the team around restructuring work processes.
IAAP was created in 2014 with a craving of corporations such as IBM, Microsoft, Adobe, Wells Fargo, as well as grassroot organizations that focus on persons with disabilities, like the National Federation of the Blind in the United States, looking for ways to find individuals they were going to hire who had qualifications, expertise. Dr. Lee indicated three points that became the framework of how IAAP has been working to make organizations accessible from a digital standpoint: Certification, Professional Development, and Networking -- with the creation of an online community of subject matter experts. After in-depth research, IAAP launched in 2016 a first baseline global certification on accessibility (CPACC, Certified Professional in Accessibility Core Competencies) which has now close to 1,000 certified individuals. A year later, IAAP launched the Web Accessibility Specialist (WAS) Certification. IAAP continues working with partners and subject matter experts throughout the globe to fulfill its mission to define, promote, and improve the accessibility profession.
The future of work landscape, the technology impact and the labor force disruption in the current and developing 'Fourth Industrial Revolution' - in which emerging technologies and trends are changing the way we live and work - were addressed by Mr. Ellerman of Accenture. It was noted that automation and augmentation are going to replace low skill and repetitive task jobs. While Artificial Intelligence alone has the possibility to increase revenue from a business perspective (by 38 percent) and to create more jobs (to the tune of about 10 percent), the labor force disruption is inevitable: Many current jobs will be replaced by new jobs that require new skills. The disruption is going to be felt most by those in less complex roles, because they generally tend to have less financial security, lower job security, and unequal access to training and education (Accenture Report on Inclusive Future of Work). To ensure the disability community is not disproportionately affected, NGOs, civil society, organizations, and corporations should consider three key factors: First, accessible usable and universally designed digital tools and resources for all employees; Second, a commitment around new skilling for current work forces to support the labor force disruption (policies and procedures are yet to be put in place about new skilling); Third, educating future workers to become life-long learners, to be agile and resilient in these major disruptive times, concepts well-illustrated by the IAAP and the Zero Project awarded practices.
Early research on potential impacts on the future of work felt by the disability community, both positive and negative, were presented by Mr. Kanady of SourceAmerica highlighting, for example, how legislation, frameworks, and social identity are some of the key elements (SourceAmerica new research paper to be released in the fall 2019). Three points and three recommended actions were suggested: First point, legislation change; an action is to ensure the disability community is at the table for the global dialogue on the future of work and engage with policy leaders. Second point, framework change; an action is adopting new frameworks for collaboration such as participatory design. Third point, social identity; suggested actions include confronting the social identity aspect 'head on,' through important initiatives such as 'The Valuable 500,' for example.
The 'Valuable 500,' a business to business initiative catalyzing the influence of large private sector corporations, was presented by Ms. Ruh of Ruh Global IMPACT, stressing how relevant is to table disability on the business leadership agenda from both a Human Rights and Economic perspectives, by having corporate CEOs commit to disability inclusion as part of their Board agenda. It was also highlighted that persons with severe disabilities should truly be included in the workforce.
To this end, a member of the public attending the Side Event, Mr. Publio Arjona Diaz, an advocate for persons with disabilities and one of the most renown graphic designers in Panama – who, as a person with quadriplegia, uses his head to design -- was invited to share his experience as an example of talent, motivation and achievement. Mr. Arjona recounted how, earlier in his career, he was requested by Swatch, the Official Timekeeper of the 2000 Sydney Olympic Games, to design its corporate advertising campaign during the Games, and how, at the Swatch press conference, many could not believe that, given his severe disability, he had designed it.
Following Mr. Arjona's inspirational intervention, it was pointed out by the speakers how relevant is "to tell the story," by focusing more on persons with disabilities' business outcomes and performance versus their disability.
Among the panel's concluding considerations, it was also underlined how important is to reset the dialogue about the participation of persons with disabilities as a driver for innovation; finally, it was noted that the future of work is really about interpersonal value creation: If a person with a disability is creating accessibility for their peers, based on a shared lived experience, that has a ripple effect throughout society.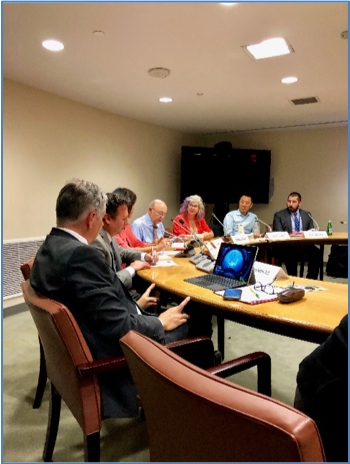 Image 1 (above): G3ict Side Event to the Conference of States Parties to the
Convention on the Rights of Persons with Disabilities (COSP12) on 12 June 2019 in New York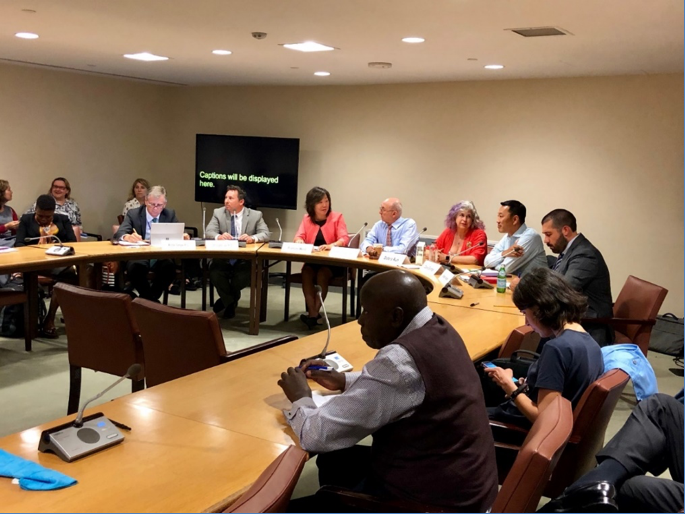 Image 2 (Above): G3ict Joint Side Event Speakers (L-R): Dr. Michael Fembek, (Zero Project/Essl Foundation); Dr. Christopher Lee (IAAP/G3ict); Ms. Frances West (FrancesWestCo); Ambassador Luis Gallegos (Permanent Representative of Ecuador at the United Nations in New York); Ms. Debra Ruh (Ruh Global Impact/The Valuable 500); Mr Daniel Ellerman (Accenture); Mr. Shane Kanady (SourceAmerica)