Accessibility Professional Development and Certification Initiative – How Important Is It?
Posted on January 14, 2019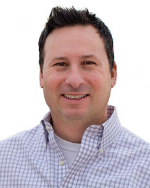 Vice President, Chief Learning Officer, and IAAP Managing Director
Locating accessibility (a11y) professionals can be challenging for organizations requiring their products and services to be used by all consumers, including those with disabilities who happen to make up the largest minority on the planet.
There is a good reason for an organization not being able to track a11y professionals. Becoming an effective accessibility professional takes time and dedication to the field, which is one of the reasons why many IT related products still do not include a11y as part of the development lifecycle. However, we have seen movement in the field through employees around the globe addressing the lack of internal a11y knowledge by engaging in professional development and certification on their own. In many cases, these professionals are not being asked by their employer to pursue certification or being compensated for their extra time and dedication to equal access for all their customers. In many cases, these dedicated professionals are making a personal and professional statement that a11y matters. Every time I have a chance to meet or work with one of these self-driven a11y professionals I am reminded of a quote I once read by Steve Krug, "The one argument for accessibility that doesn't get made nearly often enough is how extraordinarily better it makes some people's lives. How many opportunities do we have to dramatically improve people's lives just by doing our job a little better?"
Over the last several years we have seen not only individuals, but also organizations making strategic steps towards improving their internal and external accessibility policies and processes. At the November 2018 TechShare Pro Conference in London, hosted by Barclays and organized by AbilityNet, I was able to engage with participants to learn more about how or if their organizations were addressing a11y from an internal professional development standpoint.

As the newly appointed Managing Director for the International Association of Accessibility Professionals (IAAP), whose mission is to define, promote and improve the accessibility profession, I wanted to soak in everything. The conference provided a platform to learn how companies were dealing with digital accessibility for assistive technologies, a11y standards and laws, and universal design. I was enthused to see how many entities were participating in the IAAP a11y professional certifications program or were considering getting involved. I noted that the presentations and discussions were not quite on the level of a movement of system change, but companies were engaged and energetic about the importance of their employees needing a11y professional development and certifications.
I was delighted to hear from companies such as Apple and Google, who talked about their impressive a11y initiatives. In his presentation, Neil Milliken, Co-Founder of AXSChat, highlighted the importance of solidifying the accessibility profession lifecycle through education, internships/apprenticeship, and certification. Neil's and other presenters' comments were perfectly aligned with the message that IAAP was there to share at the conference. Since 2014, IAAP has noticed a growing need from our membership base for training leading to core education and specialized knowledge around the digital accessibility profession in areas of design, content creation, web/mobile development, and usability testing. Highlighted in the December 13, 2018 24 Accessibility Blog, "Accessibility Pro Certified: To Be or Not To Be," Glenda Sims, Team A11Y lead at Deque, examines pursuing a11y certification. In her blog post, Glenda highlights the IAAP certification initiatives, Certified Professional in Accessibility Core Competency (CPACC) and Web Accessibility Specialist (WAS), as steps towards collaboratively defining the accessibility profession.
Are you working towards being a champion in a11y or developing a11y professional development opportunities for your organization? Join IAAP and Glenda Sims for our AXSChat Tweet Chat event. The AXS Chat takes place on January 15, 2019, at 3 pm ET/ 8 pm GMT and will be archived for individuals who can't attend. AXSChat is an online community of individuals dedicated to creating an inclusive world.