25th Anniversary of the ADA Series: Marketing to Persons with Disabilities Is a Business Advantage
Posted on April 10, 2015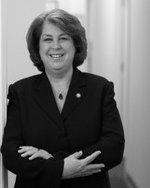 CEO and Founder, Ruh Global IMPACT and Chair, G3ict Employability and Technology Group
The 25th ADA Anniversary falls on July 26, 2015. Debra Ruh, G3ict's Technology and EmployAbility Chair and mother of a daughter with Down syndrome, writes about how the ADA personally shaped the narrative of her family.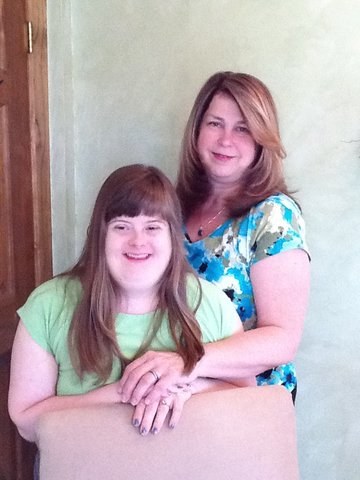 Debra Ruh and her daughter Sara Ruh.
We watched the media surrounding the signing of the ADA on television 25 years ago. My husband and I had followed the efforts being made in Washington, D.C. with great interest as persons with disabilities championed for the passage of this important legislation. It had become personal to our family. Before it became personal we believed that all Americans should have equal rights, but we did not understand all the implications and nuances.
Our daughter Sara Ruh had been born a few years earlier with Down syndrome (DS). She was not diagnosed until she was four months old, which was unusual at the time. I was 28 years old when I got pregnant with Sara and so the doctors did not recommend prenatal testing because there was no history of disabilities in my family.
I do remember that right after Sara was born a strange thought floated through my mind that she looked like a baby with DS. I immediately dismissed this because I did not know what babies with DS looked like and I did not know anyone who had it. Plus I was on pain medication because of the difficult birth.
A few months later, following some tests, a doctor diagnosed Sara as having DS. The doctor called us into the office and gave us the news that changed our lives. He doctor told us that she would be easier to raise than a child with ADHD. He also noted that she might never learn to walk or talk. He sent us to a geneticist and we were told that she might get pregnant at 16 so be careful. These well-meaning doctors were not very helpful. We decided to not listen to their negative comments with information that seemed out of place.
As we sat in the meeting room, hearing the news that our daughter's path was going to be much different than what we had anticipated, we did not realize that people all over the United States were fighting for the rights of persons with disabilities.
The 25th Anniversary of the ADA is powerful for our family and for people all over the world. The ADA was one of the most powerful civil rights legislations of our time. The United States has accomplished so much during the 25 years of the ADA. Our family is so thankful to the people that fought for Sara and other persons with disabilities.
Sara Ruh's paintings.
Sara Ruh did not get pregnant at 16 and she learned to talk and walk. Today she is an artist, a thespian, a dancer, and a motivational speaker. She has spoken all over the world to audiences as large as 5,000 at a time. She has been employed with Nordstrom's for the last 9 years.
Sara has a good life and she spends a lot of time volunteering and helping other people. Her life matters and she has more options because of the people that fought for her rights and got the ADA passed 25 years ago.
The United Nations promulgated the Convention on the Rights for Persons with Disabilities (CRPD), and unfortunately, the United States has yet to ratify it despite the fact that 150+ other countries have done so. There's a perception that signing the CRPD is unnecessary as we have the ADA. However, in order to incorporate newer benchmarks of accessibility, we need to be part of a global mandate that fosters a culture of inclusion for all citizens, including senior citizens. Disability is not a narrowly defined concept, but a spectrum that is inclusive of all abilities.
Join G3ict and other leaders in helping assure that persons with disabilities have access to ICT, education, employment, and a host of services that go towards making life productive, successful and valuable.
To learn more about Debra Ruh please visit: RuhGLobal.