M-Enabling Leadership Briefing: Universities at the Forefront of Digital Inclusion
Date: June 22, 2021
Location: Online
Venue: Online
Overview:
Event timing: 11:00 A.M. - 01:00 P.M. EST

Watch the captioned recording for the M-Enabling Virtual Leadership Briefing.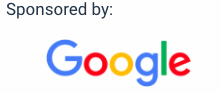 The M-Enabling Virtual Leadership Briefing in June will focus on 'Universities at the Forefront of Digital Inclusion.' Equal access to Education for Persons with Disabilities is a core element of the Convention on the Rights of Persons with Disabilities, ratified by more than 180 countries. With the acceleration of the digital transformation of learning, universities around the world are at the forefront of innovation in ensuring that everything digital in their environment is fully accessible.

This session will stage a unique sharing of experience among global academic leaders responsible for large scale innovative implementations of digital accessibility. While this session will be of direct interest to all institutions of higher learning, it will also address many issues that are relevant to large organizations beyond academia.

Featured Topics include:
Global perspectives from academic leaders in accessibility
Inclusion strategies in a fast-evolving technology environment
Innovations that will impact Higher Ed and learning at large
Mainstreaming accessibility principles and knowledge in curricula
Closed Captioning and ASL Interpreters will be available for the webinar. Live stream captions will be available in Spanish, French, German, and Swedish.

Important information:
Agenda & Speakers' Biographies
Event Conductor: Christopher M. Lee, Ph.D., IAAP Managing Director; Chief Learning Officer, G3ict
Welcome Remarks, Setting the Stage - Participants' Survey Results, and Key Agenda Items: Axel Leblois, President, G3ict


Opening Remarks: Deepti Samant Raja, Social Development Specialist, Global Unit, Social Sustainability and Inclusion, The World Bank
Global Voices from Academia Speakers from academia from around the world on the impact of AI and Machine Learning on Higher Education in the areas of digital inclusion over the next 10 years.
Panel Discussion: Inclusion Strategies in a Fast-Evolving Technology Environment (30 minutes)
Moderator: Klaus Miesenberger, Ph.D., Professor, Head of the Institute for Integrated Study, Johannes Kepler University (JKU) Linz, and CSUN AT Conference Program Chair, Journal Track, Austria
Panelists:

Mikhail Mozgovoy, Ph.D., Deputy Director, Educational, Research and Methodological Center for Vocational Rehabilitation for Persons with Disabilities, Bauman Moscow State Technical University, Russian Federation
Kyle Shachmut, Assistant Director, Digital Accessibility Services, Harvard University
Andrew Sam, Adaptive Technologist, Disability Rights Unit, University of the Witwatersrand (Wits), South Africa
Break (5 minutes)
Interview (10 minutes): Laura Allen, Head of Strategy, Accessibility and Disability Inclusion at Google on "Innovation that will impact Higher Education."
Panel Discussion: Mainstreaming Accessibility Principles and Knowledge in Curricula (30 minutes)
Moderator: Alejandro Rodriguez Ascaso, Ph.D., Lecturer, Department of Artificial Intelligence, National University for Distance Education (UNED), Spain
Panelists:

Dena Ahmed S. Al-Thani, Ph.D., Assistant Professor, College of Science and Engineering, Hamad Bin Khalifa University, Qatar
Gottfried Zimmermann, Ph.D., Professor, Mobile User Interaction, Hochschule der Medien Stuttgart, Germany
Jonathan Lazar, Ph.D., Professor, College of Information Studies, University of Maryland, and Associate Director of the Trace Center, USA
Key Learning & Closing Remarks
Adjournment